The Pure Company Carbon Filter Water Decanter
In Stock. Ships within 1-2 Business Days.
---
$228.00
---
Handcrafted of food-grade stainless steel, our Carbon Filter Water Decanter eliminates impurities in your family's drinking water - resulting in water with a silky, smooth taste. Easily stored in a refrigerator or on the counter, the Premium Carbon Block Filter assures every glass will be purified, clear, delicious and odor-free.
Product Specifications
Size:
13.5" H x 7.25" D
Weight:
3.6 lbs with only the Carbon Block Filter
Weight Filled With Water:
11.6 lbs filled with one gallon of water
Filtration Rate:
Unrestricted flow > 1 gallon per hour
Capacity:
One gallon of drinking water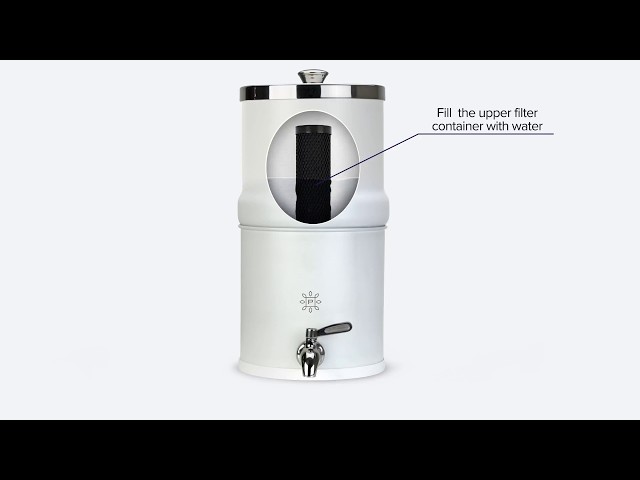 ---
Features
Premium Carbon Block Filter removes between 95-99% of chlorine, chromium, lead, mercury and fluoride from tap water
Filtered water has a smooth, silky taste
Uses gravity fed premium block water filtration
Handcrafted food-grade stainless steel body
Durable and stylish polished stainless lid and spigot
Powder-coated designer exterior
Non-slip rubber base ring included
Great for both indoor and outdoor use
Fridge- and counter-friendly
Carbon Block Water Filter is made in Detroit, Michigan
While not a coconut husk or shell filter, this filter does contain some coconut shell based carbon
---
